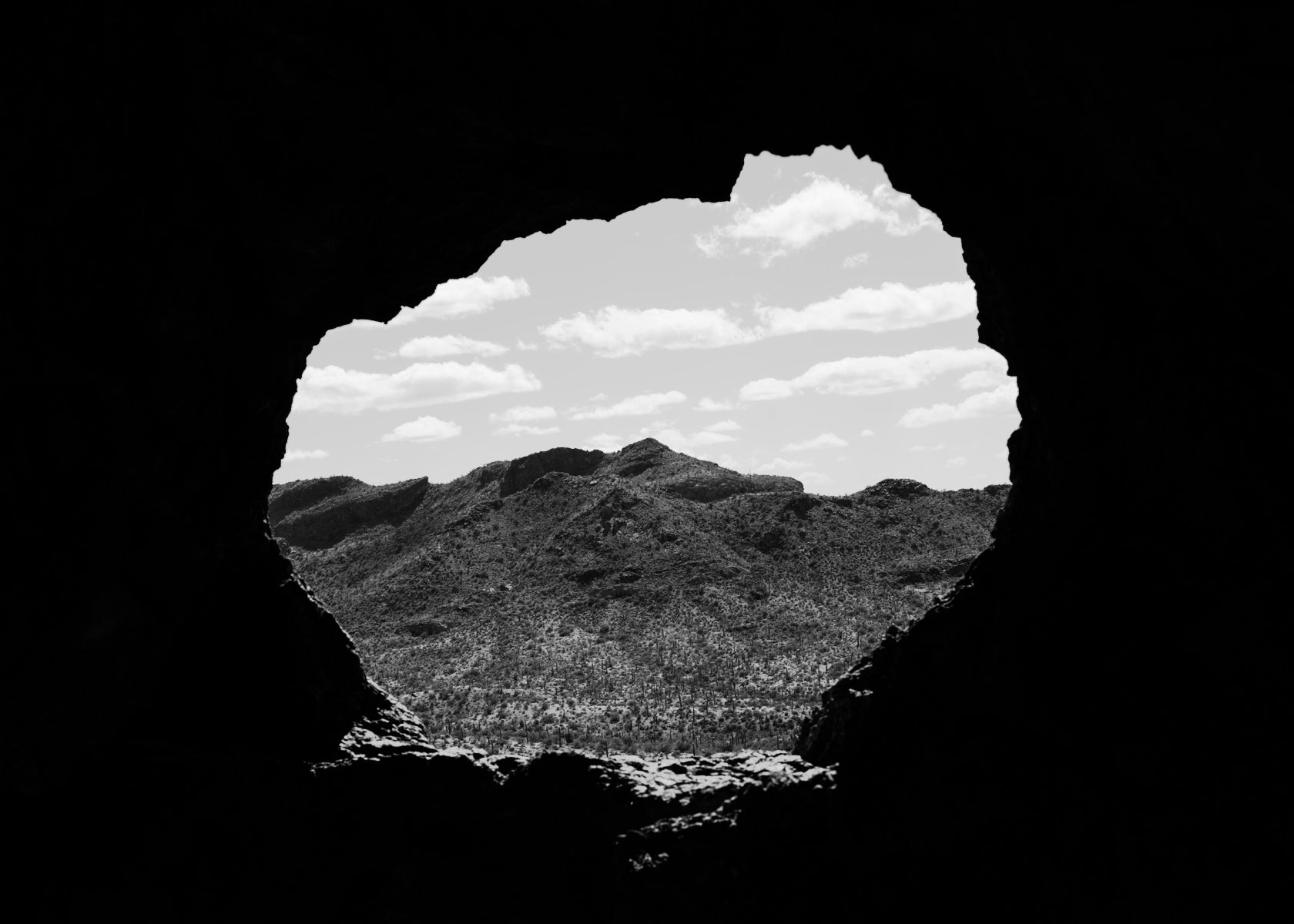 A degree in Photography
"Mt. Ajo, Friday, March 8, 2019," Matthew Jessie, MFA 2020.
One of the finest photography programs in the country
Students earning a degree in photography participate in critical discourse and production as they gain knowledge of a rapidly expanding field and its evolving critical issues. Distinguished faculty with expertise in a variety of genres encourage students to cultivate ideas and technical expertise in ways that honor the history of the medium and contemporary practice and encourages exploration across media. A wide range of facilities and equipment enable learning and production through analog and digital cameras, historical wet processes, a lighting studio and the latest digital printing and imaging tools, as well as the Northlight Gallery, a photographic gallery and archive directed by internationally renowned curator Cecilia Fajardo-Hill. Photography courses incorporate contemporary research topics, including representation and identity, the social image, material studies, as well as ecology, sustainability and science. The curriculum includes Representation Lab, a series of courses where students produce, examine and disseminate works that interrupt popular narratives in American culture. Under the mentorship of faculty, students create a unique body of work and gain professional skills necessary for pursuing a career in the arts.
Explore our Photography degree programs
Meet our Photography faculty
Valley outreach
Our location in the greater Phoenix metropolitan area offers countless opportunities as we maintain a dedication to community engagement. Many faculty and students are active participants in the nonprofit and cooperative gallery scene in downtown Phoenix, the heart of a grassroots urban revitalization. Faculty often participate in local school and community arts events as guest artists, jurors, panelists and workshop instructors. Faculty, students and alumni are leaders in the strong photographic arts community in the Southwest. 
Additional resources and opportunities
Many students join the ASU Photographers' Association, also known as the Photo Club, for the camaraderie and feedback of their highly motivated peers. This robust club organizes exhibitions, demos and portfolio reviews with invited jurors supported by their annual fundraiser.
Northlight Gallery is a vital part of the School of Art's photography program, where the community, as well as students, can see a broad spectrum of photo-based work by emerging, underrepresented and internationally recognized artists. Northlight Gallery houses a permanent collection and extended loan of more than 4,000 prints that span the medium's history and offers students the opportunity to work directly with master works. This hands-on experience creates a professional environment in which students apply skills and knowledge as they learn.
Our graduate photography program has been ranked in the top 10 in the country by U.S. News & World Report since 2002. Students in the MFA program have the opportunity to work from state-of-the-art studios and facilities at the ASU Grant Street Studios, located just southeast of the bustling art and cultural activities in downtown Phoenix.