Research
Explore our research projects and initiatives.
School of Art research and initiatives with students
Our research activities leverage our skills and experiences as artists and scholars to create impactful learning engagements with students through material investigation, cultural exploration and social participation.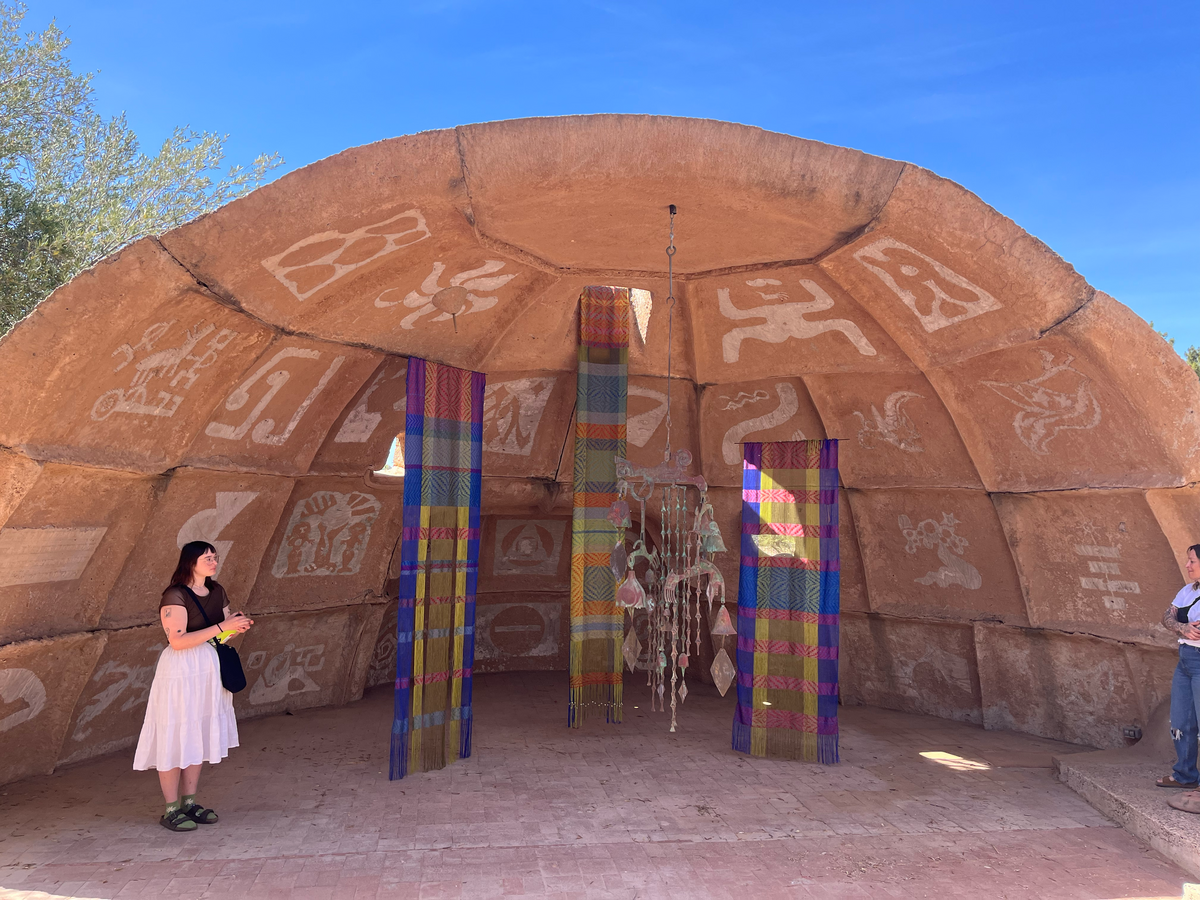 Erika Lynne Hanson & Katie Parker
Ceramics + Textiles + Site: Surface/Architecture/Land was facilitated by Erika Lynne Hanson, Associate Professor of Textiles, and Katie Parker, Associate Professor of Ceramics. This course used ceramics and textiles as lenses with which to respond to sites ranging from the body, architecture, and land. Creative processes such as press molding, weaving, surface design, dyeing, tile making, knitting, hand building, and stitching were used as conceptual and material framework to develop site-specific pieces at Cosanti Studios in Paradise Valley, AZ.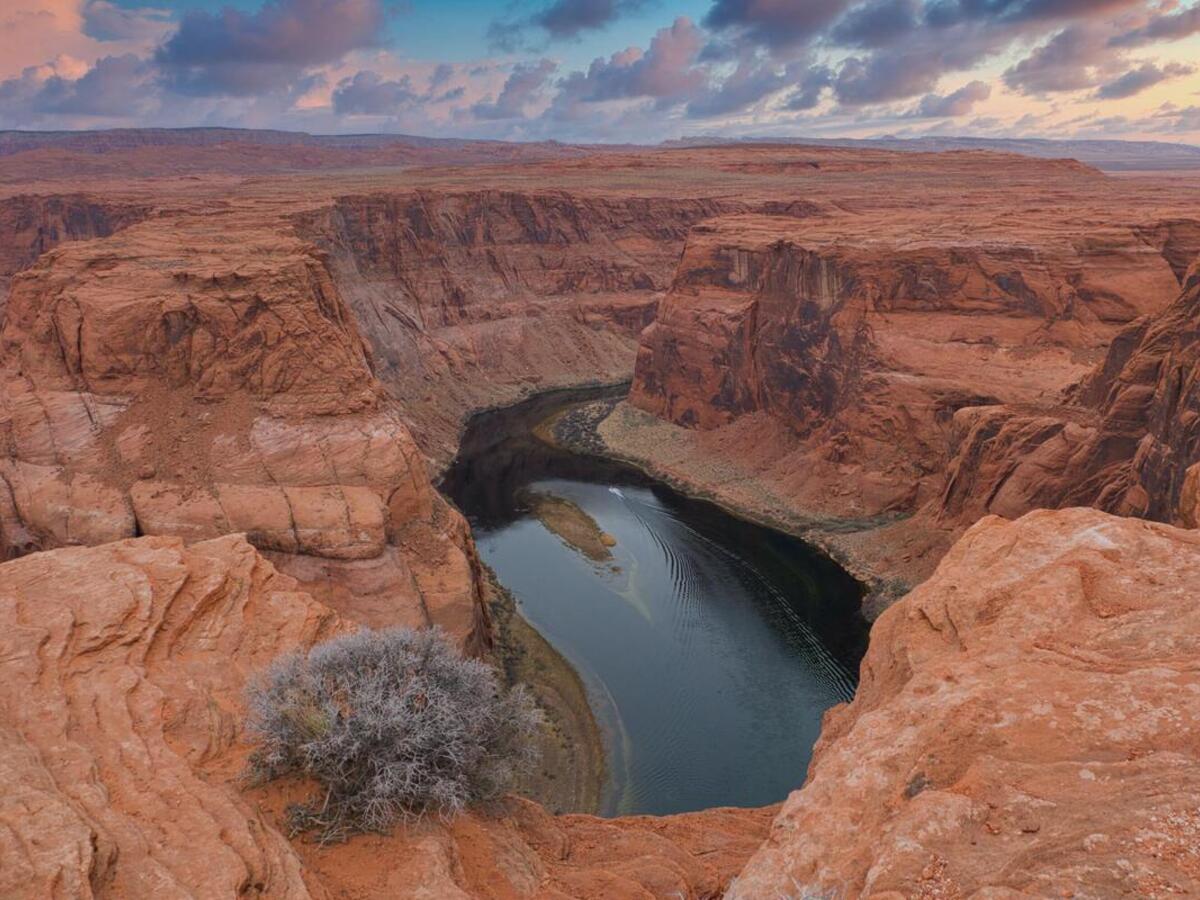 Julie Anand, Garth Paine & Sabine Feisst
In response to Arizona's unprecedented water challenges, the Narrative Storytelling Initiative at Arizona State University is engaging students in conversations about urgent water issues through a series of interlinked courses.
Water Narratives and Societal Change is complemented by five courses offered within the Herberger Institute for Design and the Arts: Music, Nature and Sustainability, Art and Ecology, Introduction to Digital Sound, Introduction to Storytelling and a Narrative and Emerging Media portfolio course.
These courses are consciously working across multiple storytelling modes, including audio, visual art, music, creative writing and more. Each course instructor has committed to a module or a unit and a water-focused class project as an outcome.
Follow this link to read the entire article written by Erin Peters.
Image by Mark Valentine.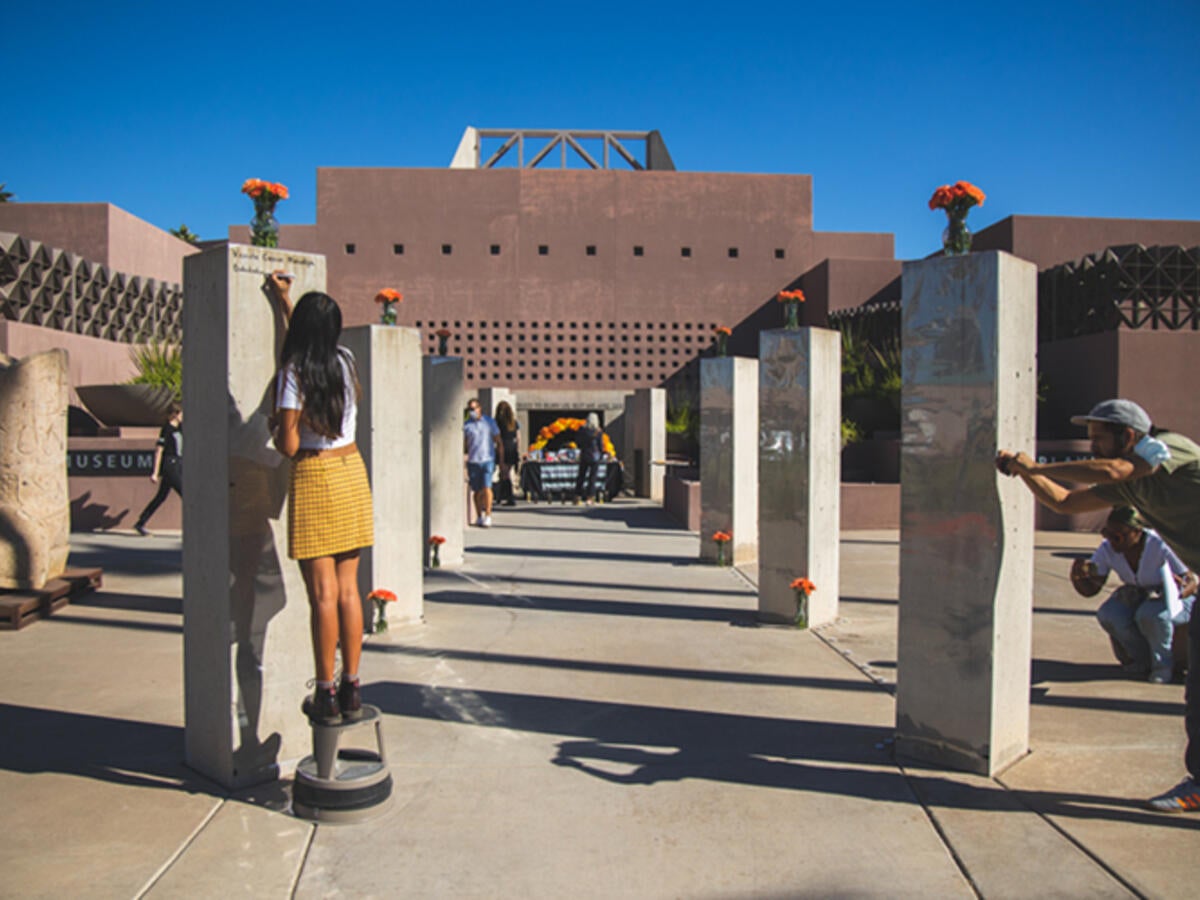 Gregory Sale & Julio César Morales
Beginning in Spring 2021 with Art and Social Justice (ART 494) and then developing into a Fall 2021 graduate-level seminar Art and Justice (ARA 591) and taught with former ASU Art Museum curator Julio César Morales, Gregory Sale co-led a collaborative, transdisciplinary exploration into the ways in which academia can embrace system-impacted leaders while contributing to the learning of ASU students. Students and community justice scholars engaged with one another throughout the year, culminating in 12 collaborative public programs in response to and as part of ASU Art Museum's 2021 exhibition "Undoing Time: Art and the Histories of Incarceration." For a full day, the collective "took over" the museum to de-center notions of safety, imprisonment and control. The forming of the Art and Justice Leadership Cohort explores how a socially engaged art practice such as Future IDs can partner with academia and engage its power and its privilege to embrace justice-involved leaders, furthering their effectiveness as catalysts of social change.​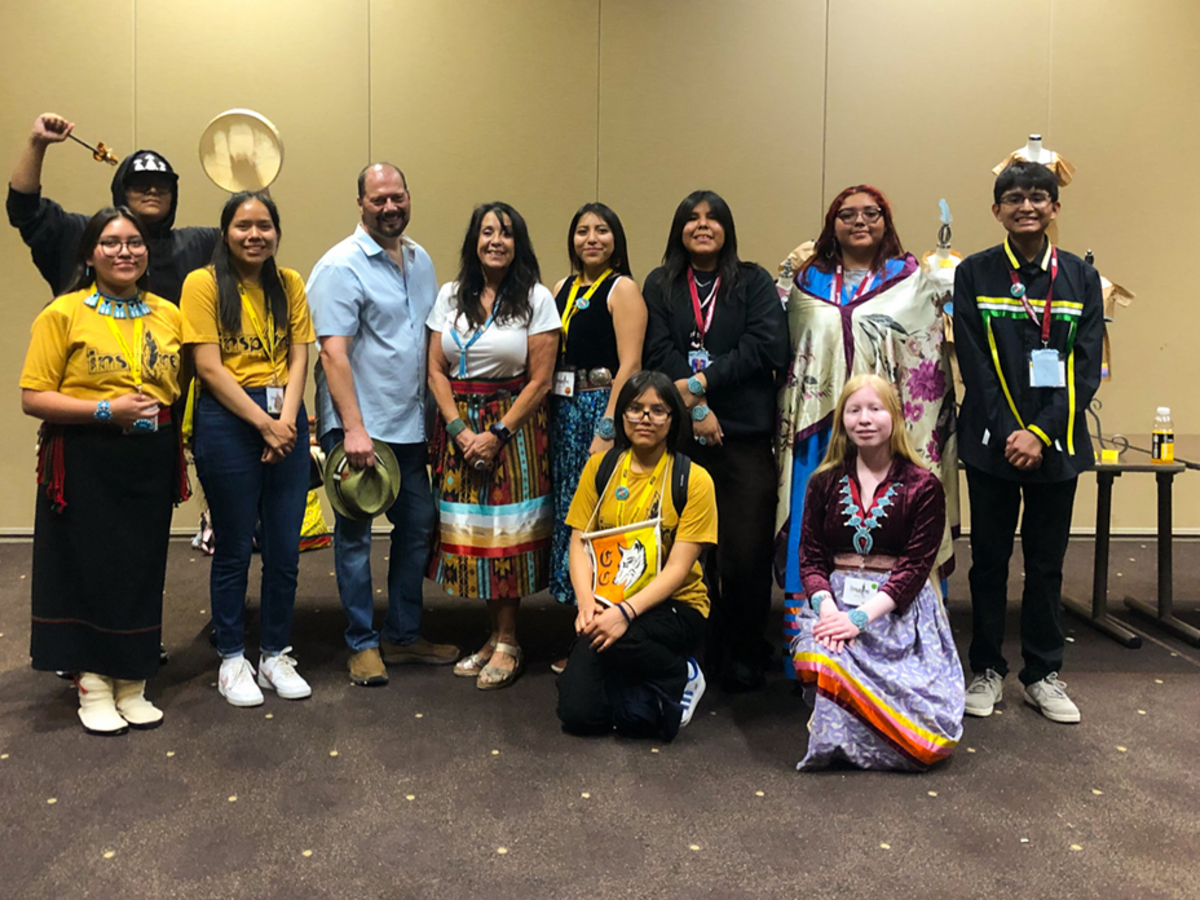 Each year, American Indian high school students gather on campus at Arizona State University — where more than 3,000 Indigenous students are enrolled — for INSPIRE, a no-cost college readiness program offered through the ASU Office of American Indian Initiatives. 
This year, faculty members from the Herberger Institute for Design and the Arts led hands-on creative workshops as part of the program. Nora Cherry  (Payómkawichum/Luiseño/Mission), recruitment and admissions coordinator for the School of Music, Dance and Theatre, facilitated the workshops with Herberger Institute faculty.
Assistant Professor Wanesia Misquadace from the School of Art is an enrolled member of the Minnesota Lake Superior Chippewa Tribe of the Fond Du Lac Band. She led an Indigenous metals workshop and a metal stamping cultural activity. Each student produced a handmade copper bowl as well as a stamped cuff bracelet and ring. 
Follow this link to read the entire story by Lacey Chaffee of AUS's School of Music, Dance and Theatre.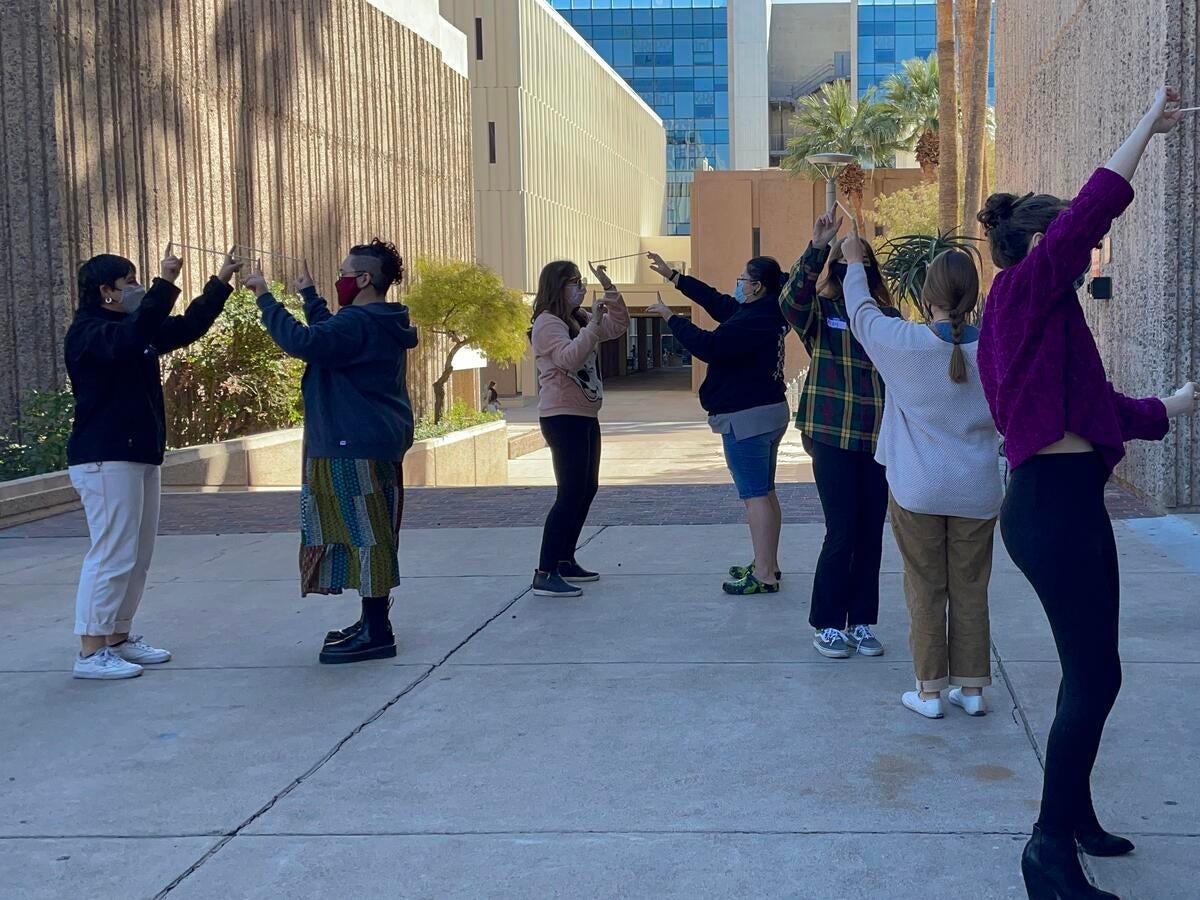 In the spring of 2021, students in ARE 496 Methods and Assessment of Learning in Art collaborated with Dr. Jorge Lucero (Professor, University of Illinois, Urbana-Champaign) and Dr. Cala Coats (Associate Professor, ASU School of Art) to performatively rethink the potential of classroom management procedures through a series of creative actions that explored intersections of horseback riding and classroom management, including drawing, writing, and a performative challenge to dance together while balancing two Dowel rods. This concluded with a generative discussion, and the experience resulted in a collective book, "On Horse Riding & Classroom Management."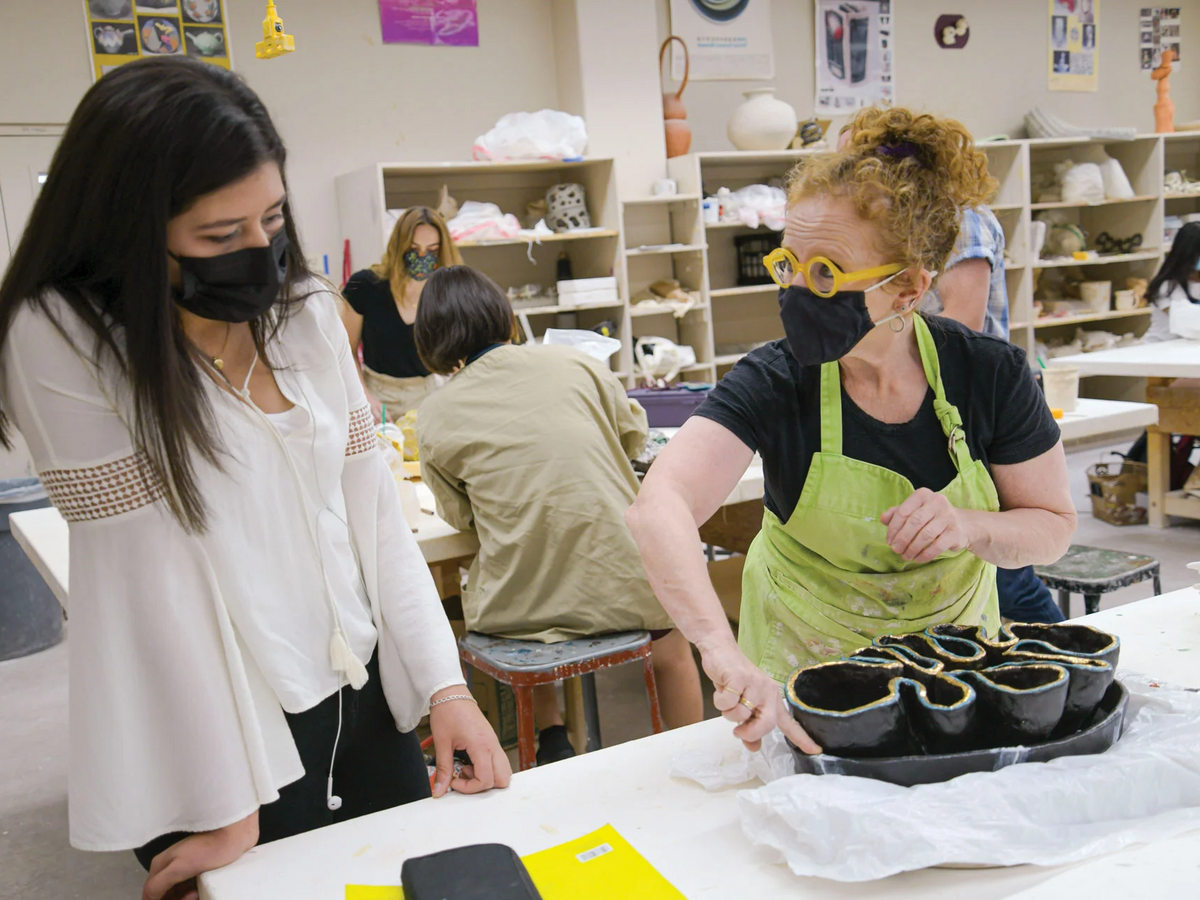 Susan Beiner & Robby Roberson
Susan Beiner is a professor in the School of Art and has taught ceramics at the Herberger Institute for Design and the Arts at Arizona State University since 2006. Her work has been described as "lush, intricate encrusted vessels and wall installations draw the viewer into another world where the line between nature and that which is man-made is blurred." Beiner is the Area Coordinator for the School of Art's Ceramics Area, named the #4 Ceramics Program in the US.
In a unique fusion of art and science, ceramics art students used high-resolution microscopic images of nature for inspiration, and science students used this experience to find new and creative ways to present scientific information.
The course is offered every other year, in the spring semester in collaboration with science faculty members, including Robby Roberson, an associate professor in the School of Life Sciences.
More of Beiner's work with the Sculpting Science Events at ASU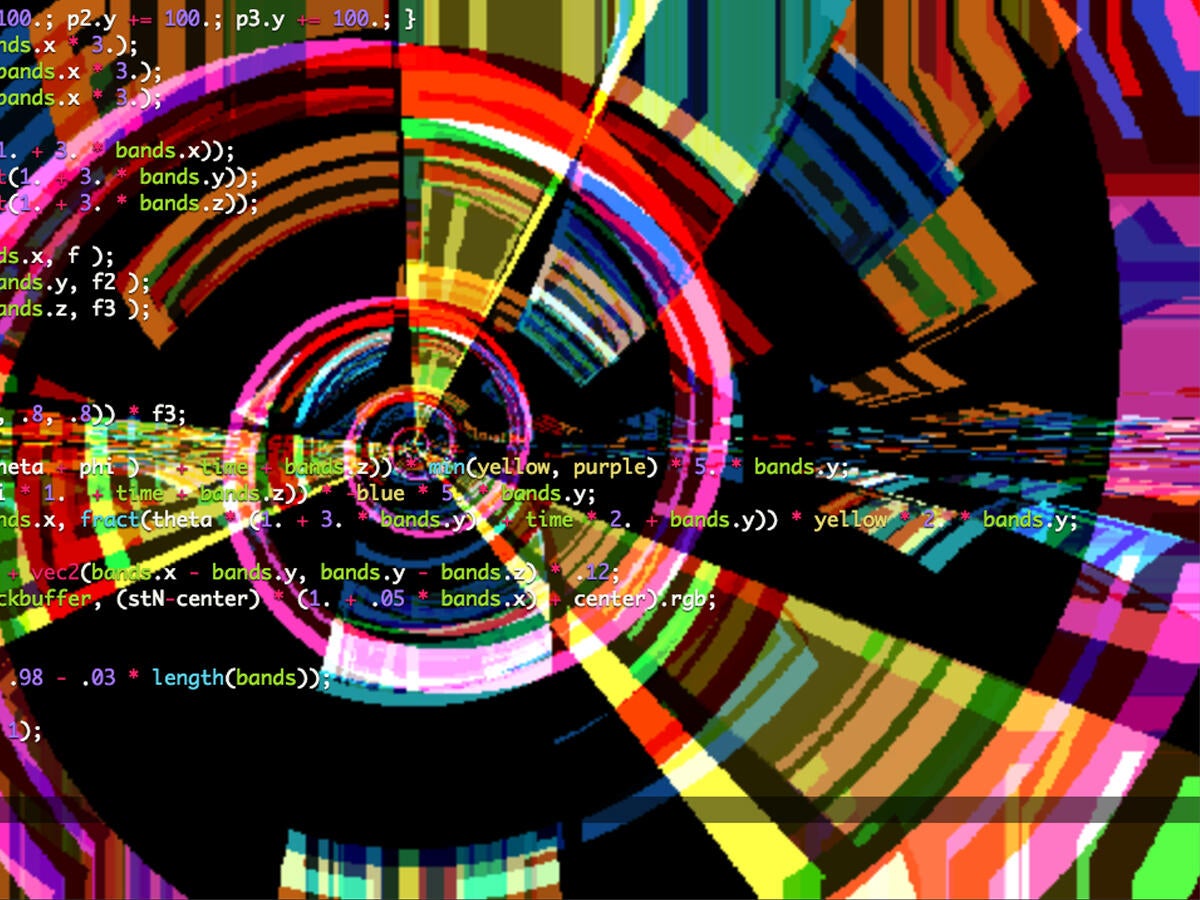 Shawn Lawson received the Leonard Rebooted: Quantum Computing & Artificial Intelligence grant for work on the research project, XAI: Visual Guts. Production grant created by Da Vinci Labs, France and curated/coordinated by Quo Arts Foundation, Spain.