Graduate degree programs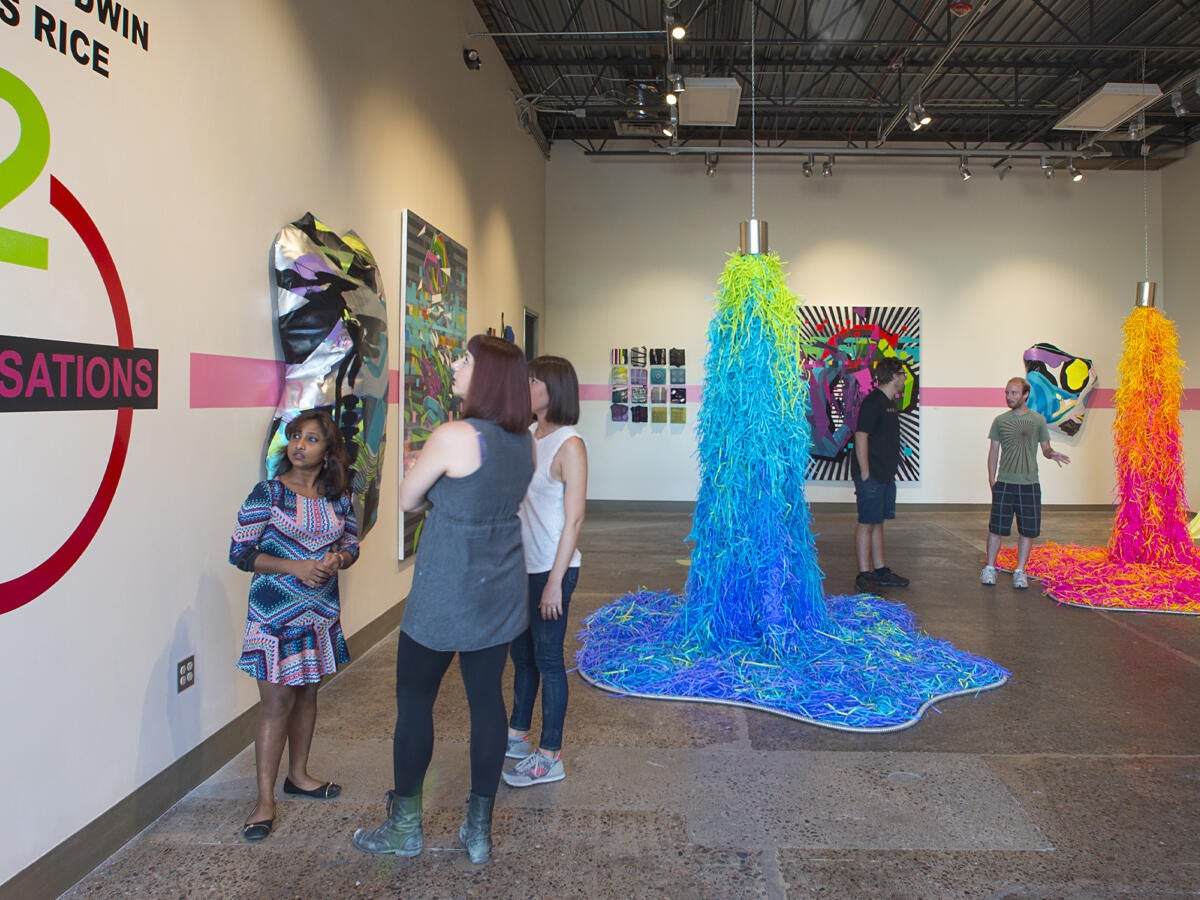 The School of Art is a generative ecosystem of specialty knowledge and research that is connected to a vast network of academic and cultural institutions, community and professional organizations, industry partners, and practitioners in the field. The school's curriculum is designed to create new knowledge, insights and strategies for addressing today's pressing challenges across diverse perspectives, backgrounds and histories. Our students graduate with the skills and knowledge to participate in and influence systems that define our world.
The graduate degree programs in the School of Art are diverse and wide reaching. Whether you're interested pursuing a single discipline or interdisciplinary research, the graduate programs are tailored to fit your needs. Take time to explore the program that best fits your interests and skills.