Gallery 100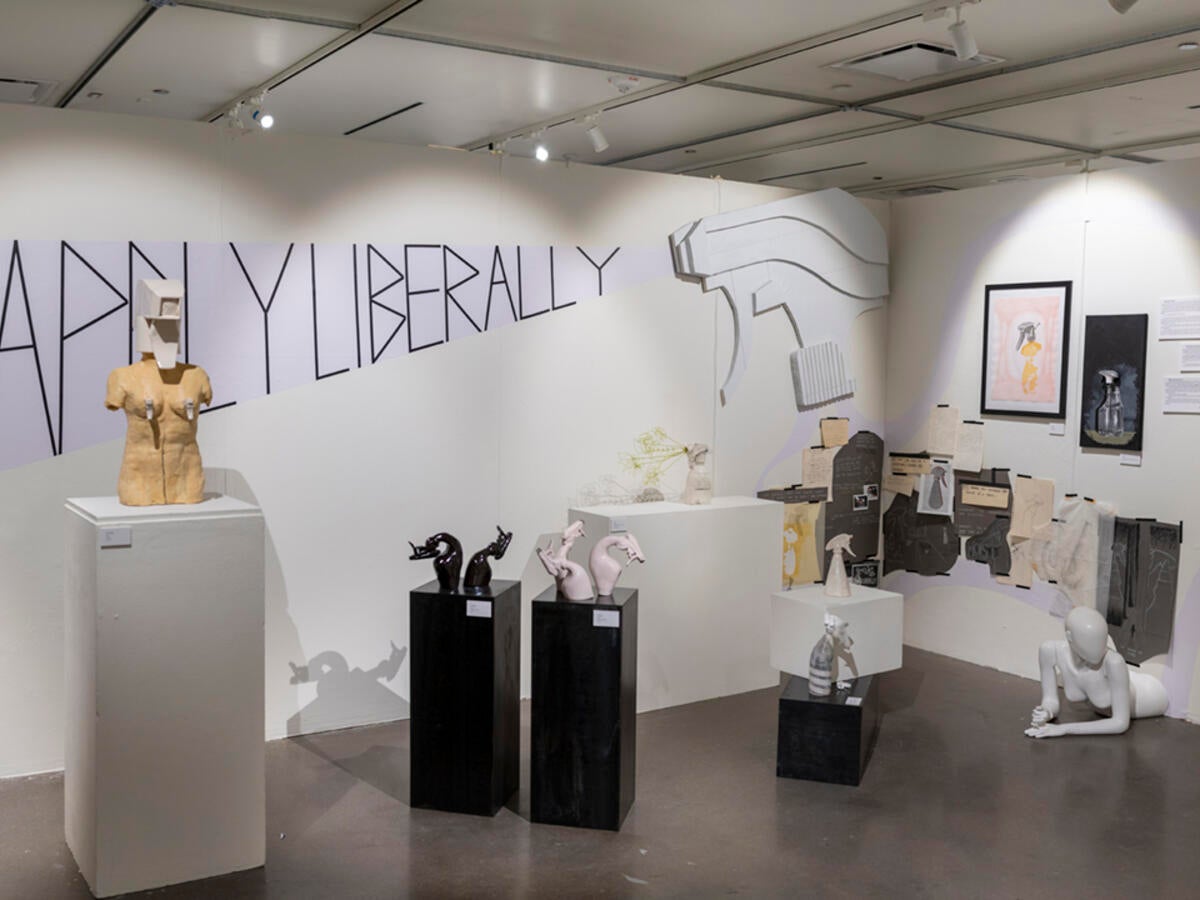 Established in November 2003, Gallery 100 became the School of Art's fourth gallery. Newly located inside the Mirabella at ASU annex, Gallery 100 is accessible to the local community as well as ASU's art students and hosts weekly opening receptions.
Gallery 100 primarily hosts senior BFA group exhibitions in ceramics, expanded arts, painting and drawing, photography, printmaking, textiles and sculpture. Undergraduate students enrolled in Senior Exhibitions/Portfolio work as a group to develop, organize and install their own exhibitions. Each semester the gallery also serves as a venue for larger group curatorial efforts, including a 2D and 3D showcase.
The gallery is operated by student gallery attendants and maintained by the Gallery Director, Gallery Specialist and the BFA students during their group exhibition period.
As part of the School of Art and Herberger Institute for Design and the Arts, Gallery 100 hosts exhibitions of artworks in which the content, subject matter or themes may challenge the sensibilities, perceptions and beliefs of some individuals. Please exercise discretion when choosing to view the works and preview for children.
 

Parking

Paid parking is available on the south side of the building in Lot 20 and in the 10th Street Parking Structure across Myrtle Avenue. Learn more about parking on campus.
 

School of Art virtual and audio tours

View our galleries and facilities by taking a virtual or audio tour.
All images courtesy of Richard Pence.